Glen Abbey Branch's new outdoor space coming Spring 2022
Coming Spring 2022, Glen Abbey Branch will expand outdoors with a new and functional patio for customers to enjoy.
The expansion to the outdoors at OPL's busiest branch will provide customers with a fresh, welcoming and accessible space for structured library programs as well as leisurely activities. The outdoor space will be approximately 1,900 sq. ft.
​
Construction begins October 18 with no expected disruption of services for customers. If disruptions occur, customers will be notified in advance.

OPL is working with Red Studio Architects to design this space.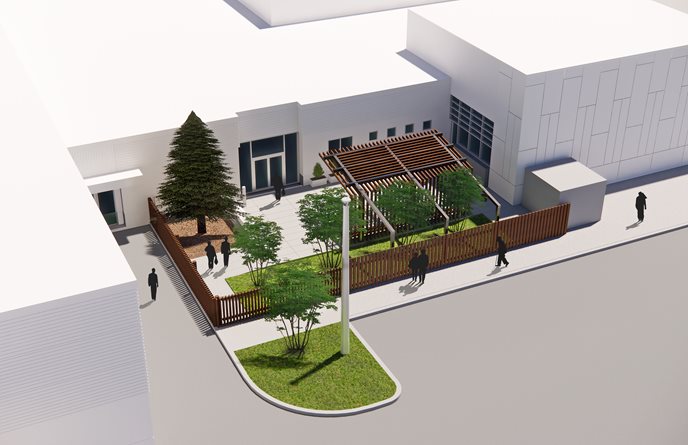 Photos: Artist Renderings

For Glen Abbey branch hours visit the Locations section of our website.