Remembrance Day and Veterans' Week at OPL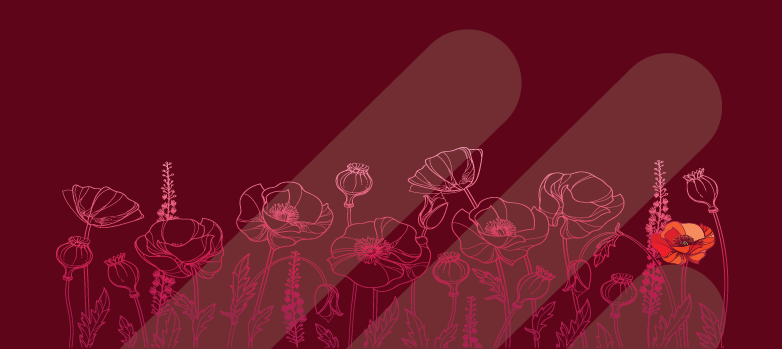 Lest we forget.
From November 5-11, 2023, Canadians are encouraged to honour and remember the sacrifice of the many who have fallen in the service of their country, and acknowledge the courage of those who still serve. Lest we forget.
How the community can remember:
November 8 - Indigenous Veterans Day
The First Nations, Inuit and Métis of Canada have a long and proud tradition of military service to our country. This is a memorial day observed in Canada in recognition of Indigenous contributions to military service, particularly in the First and Second World Wars and the Korean War. There are many Indigenous Veterans who have helped protect peace and freedom over the years. To honour them, the National Aboriginal Veterans Monument was unveiled in Ottawa in 2001. It has a large eagle on top, four men and women from different Indigenous groups in the middle and sculptures of a grizzly bear, a caribou, a wolf and a bison around the outside. These animals have special symbolism in many Indigenous cultures.
Try this activity to learn more about this deeply symbolic memorial.

Flags at all Town of Oakville facilities, including Oakville Public Library, will be flown at half-mast from sunrise to sunset on Remembrance Day, Saturday, November 11, 2023.

Learn more about Remembrance Day and Veterans' Week